How do I create a user account on HoofBid?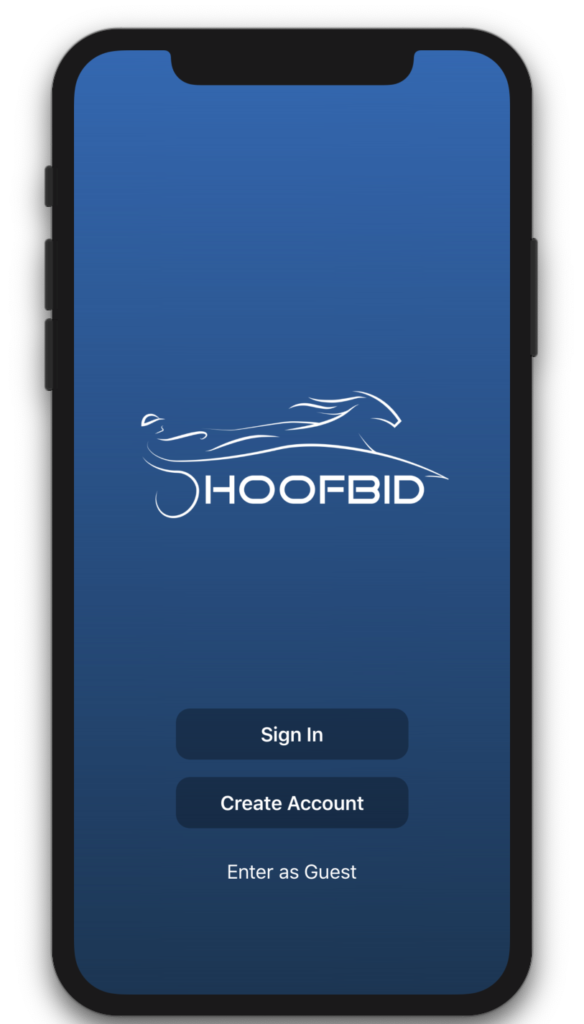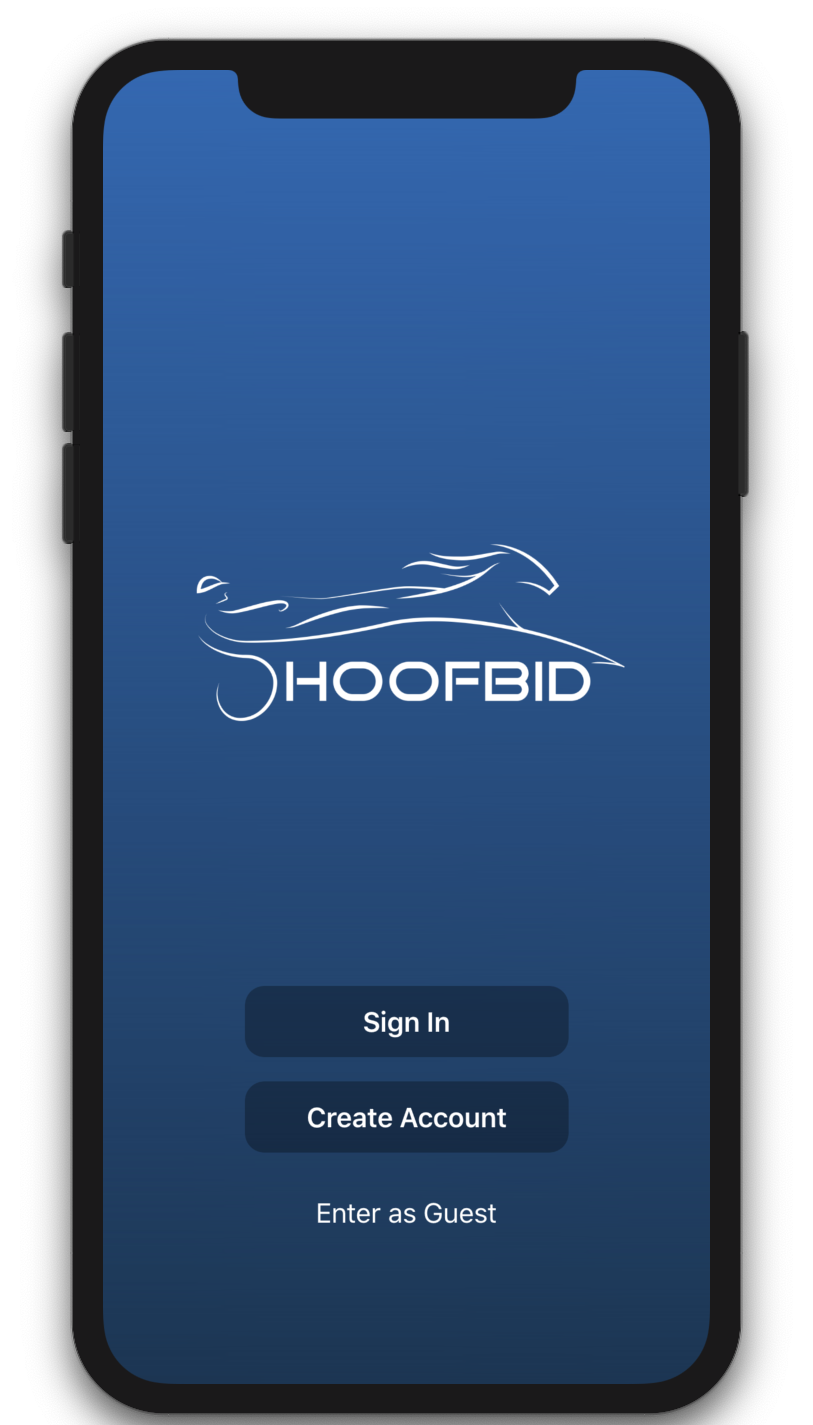 The first step is to verify a valid email address. Each account must have a valid unique email address.
Click on "Create Account"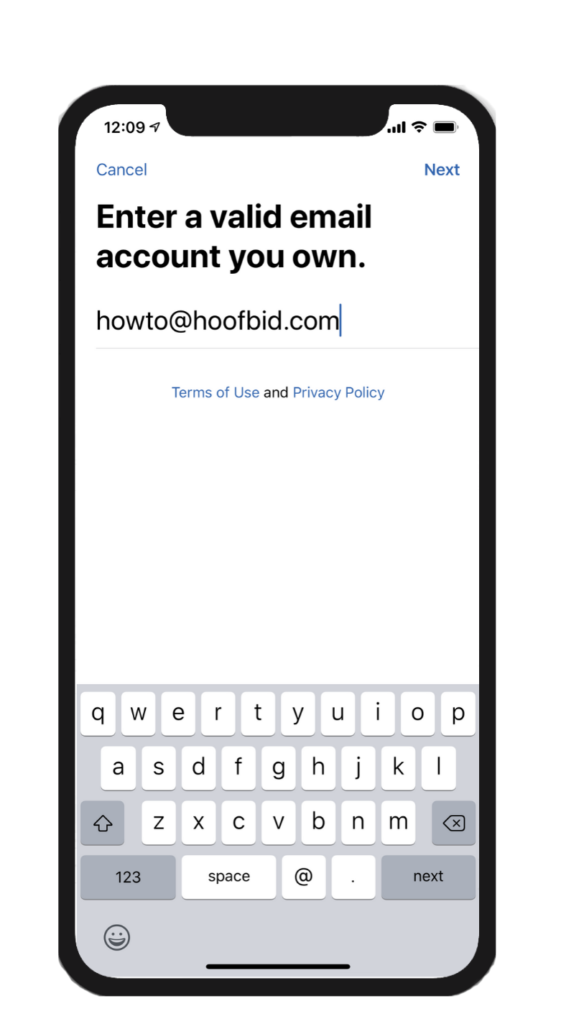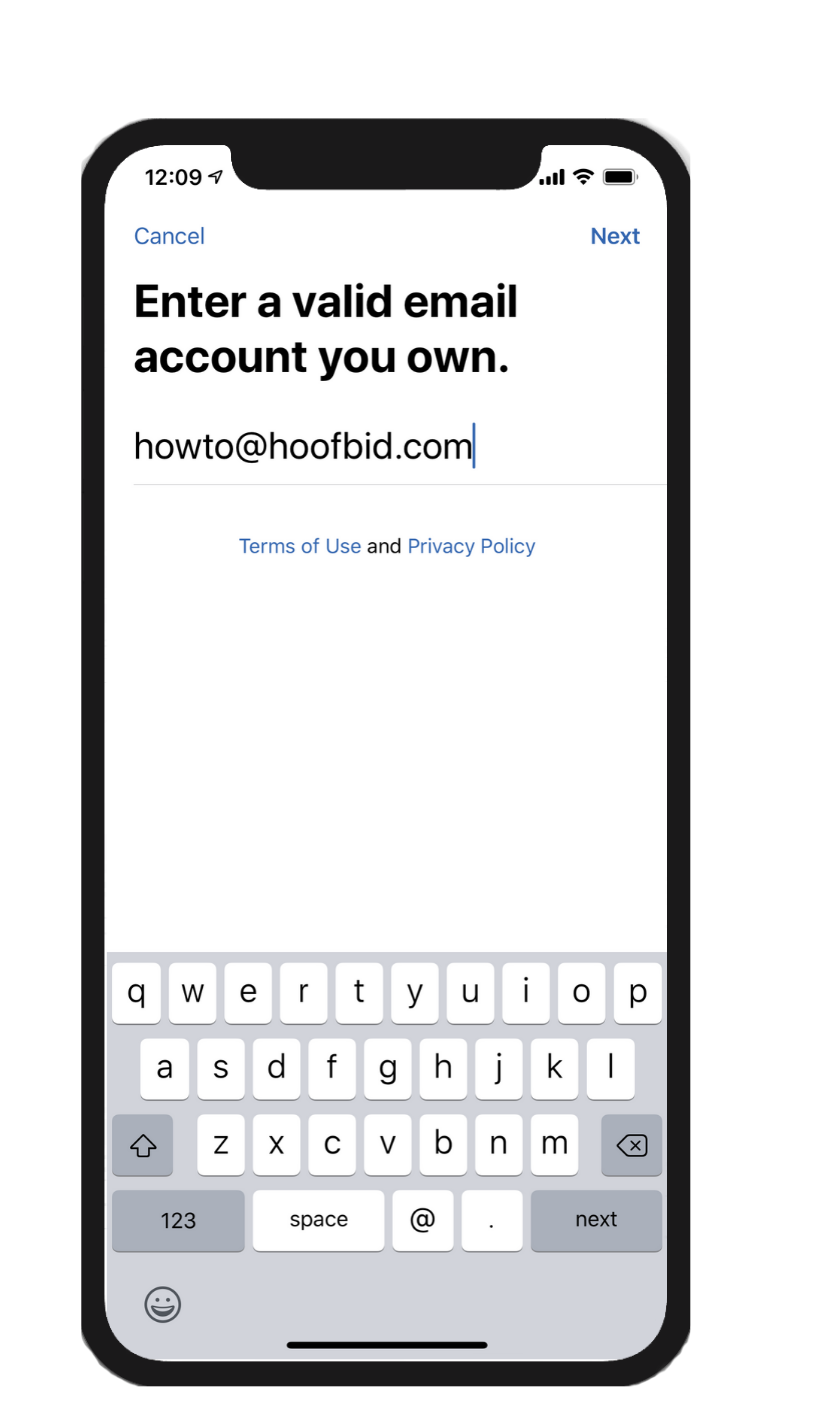 Enter a valid email account that you own (select next top right-hand corner)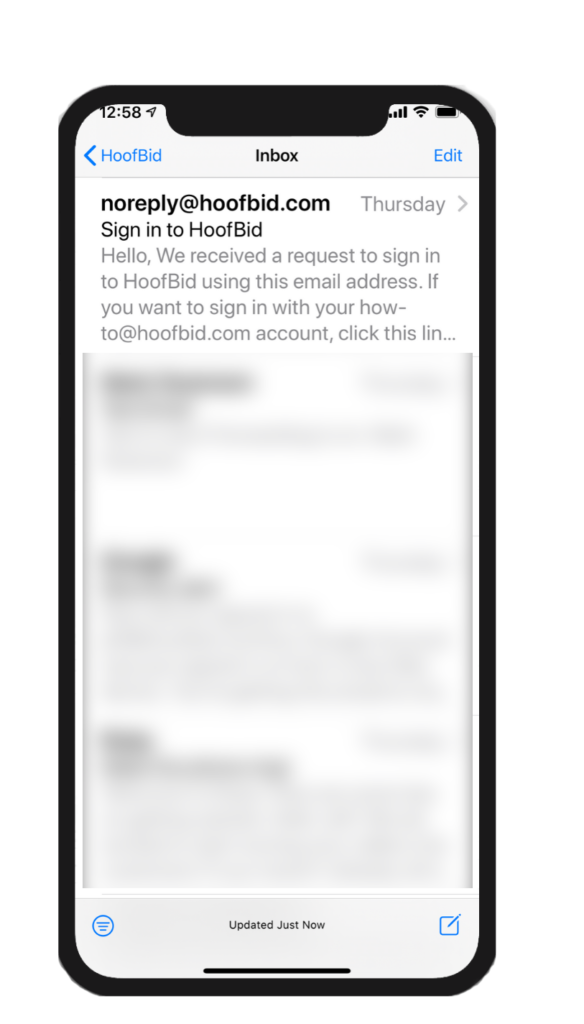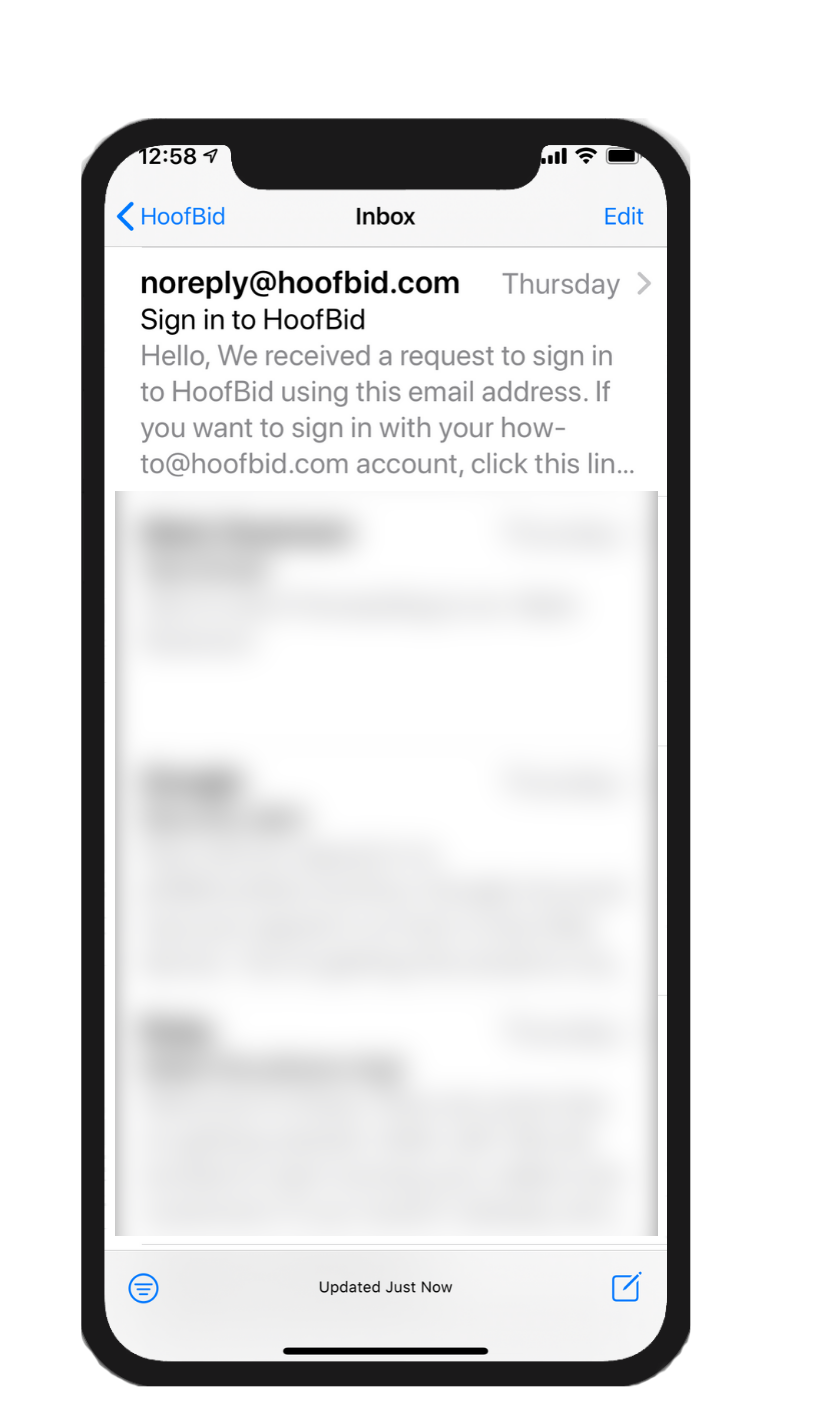 Check your email on your phone in the mail application you use for this email.
*NOTE 1: If the email is not in your inbox, don't forget to check your junk mail or spam folders.
** NOTE 2: You must check your email on the phone you have the app on. If you open the email in your computer it will not take you back to the app!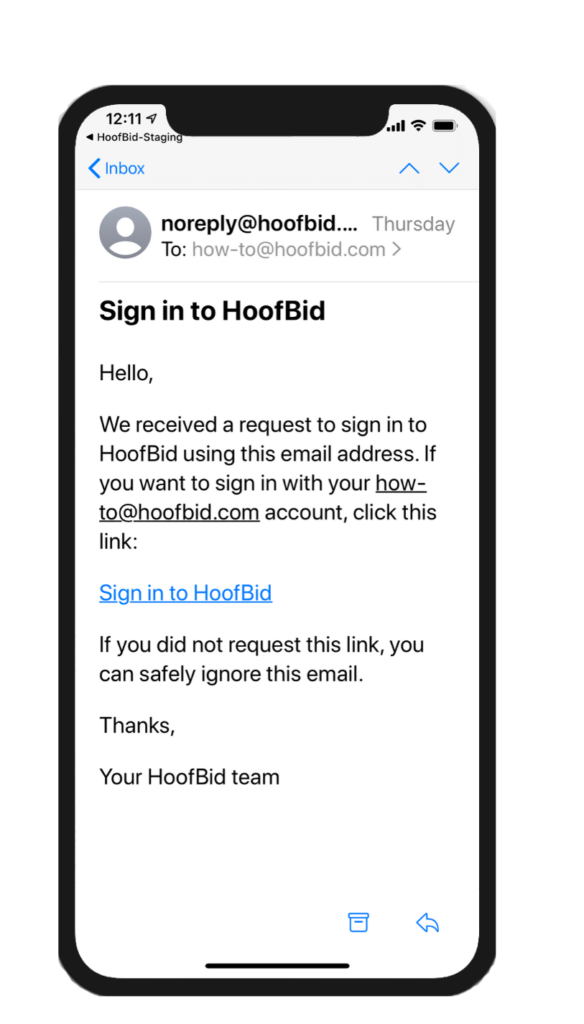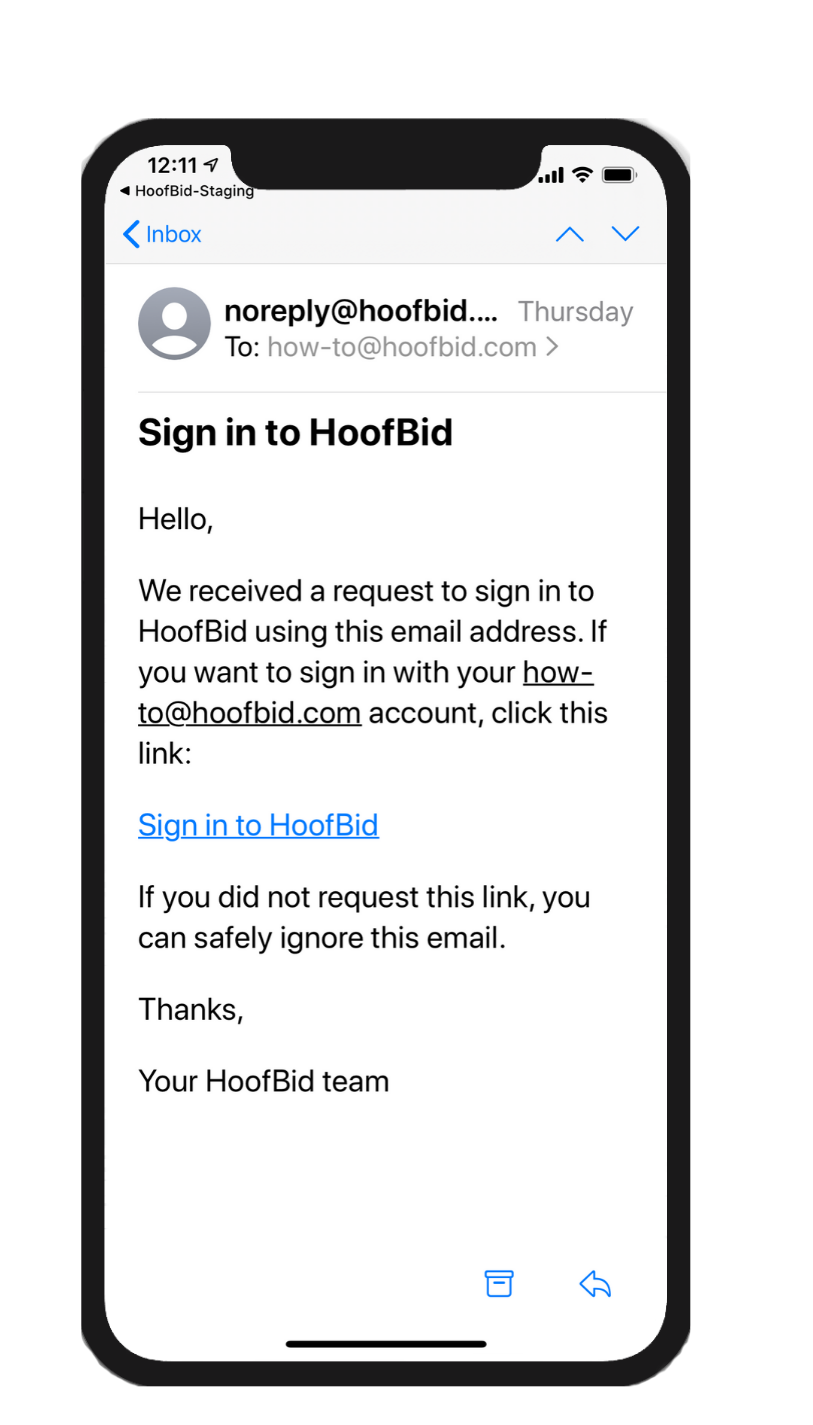 Select the link "Sign in to HoofBid" (will bring you back to Hoofbid app)
**Note: When creating your account – only click on the "sign in to HoofBid" from the same device your HoofBid app is on.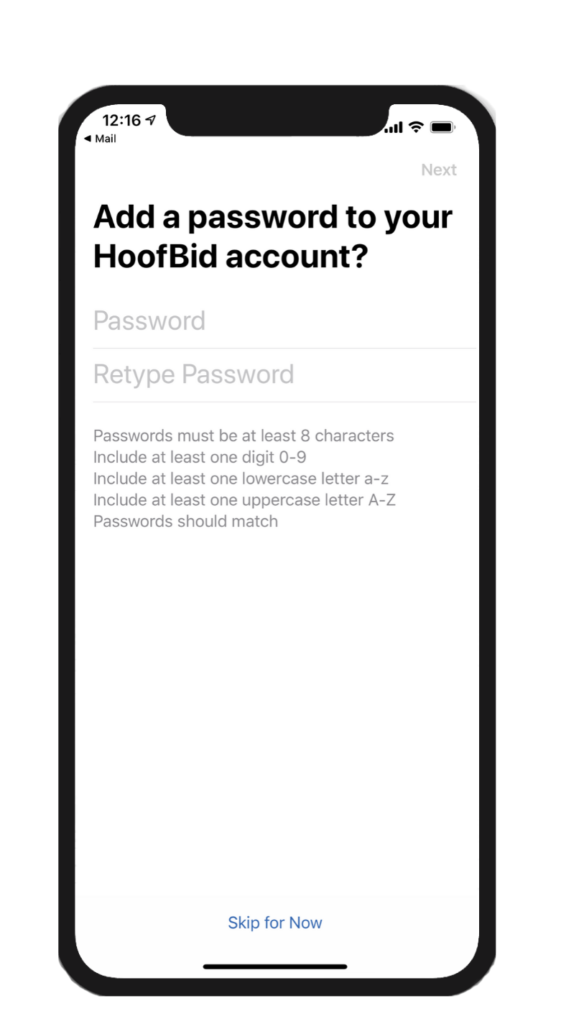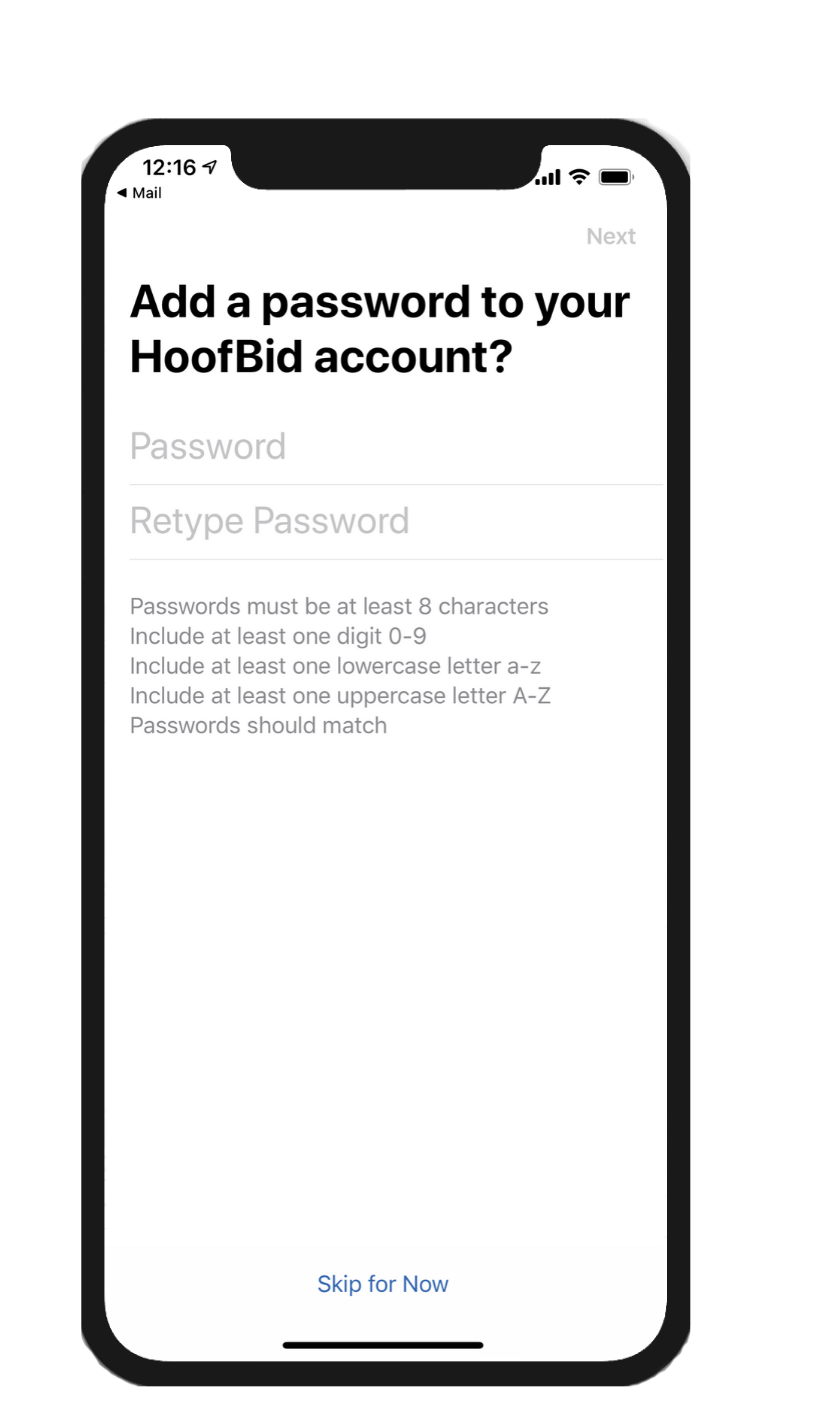 Create your password for your account (once done select next top right-hand corner)
Passwords must be at least 8 characters

Include at least one digit 0-9

Include at least one lower case letter a-z

include at least one UPPER CASE letter A-Z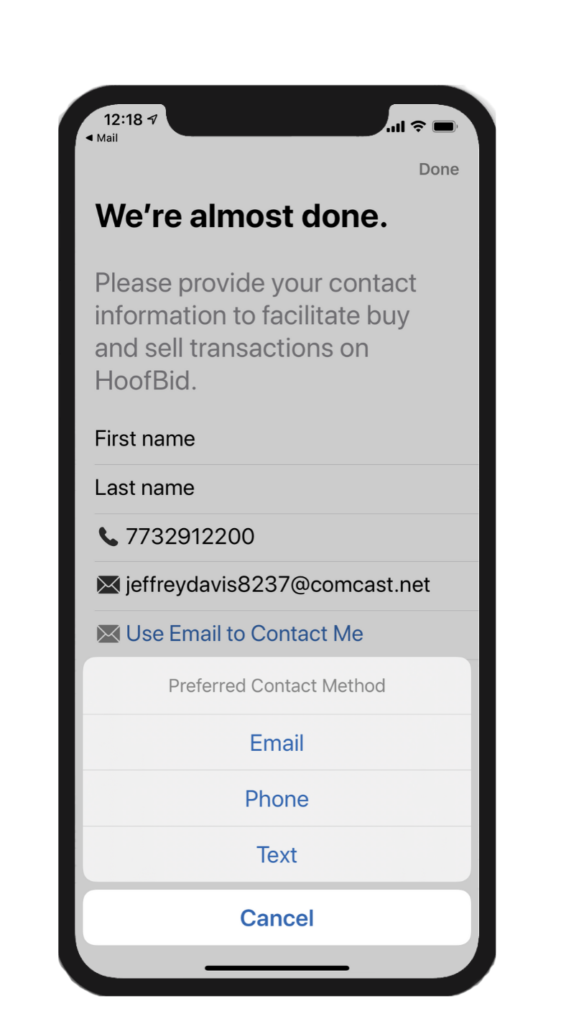 Provide contact information (once completed – select done)
First Name, Last Name, Phone

Select the preferred method of contact (email or phone call or text)